Pequeno Príncipe Gala returns to be held face-to-face after two years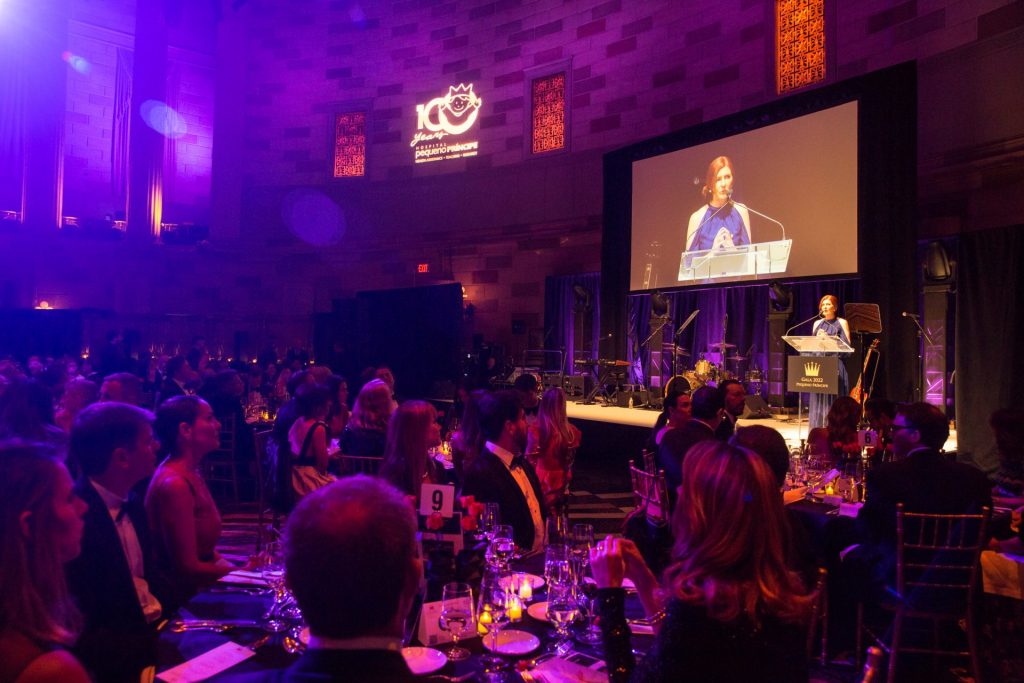 "Connecting with others is what makes us feel human, it's what brings meaning to our lives, it's what makes us feel alive," highlighted the executive director of Pequeno Príncipe Hospital, Ety Cristina Forte Carneiro, in her speech during the 12th edition of the Pequeno Príncipe Gala, held on October 14th at Gotham Hall in New York. After two years of taking place online because of the COVID-19 pandemic, the event has returned to being in person, allowing more connection between the 260 attending supporters, which made it even more exciting.
"I invite you all to connect with those in need. In Brazil, two out of three deaths of newborns up to 1 year old could be avoided if these families had access to medical diagnosis and treatment. I recently visited the Amazon. In this huge area, only one in ten children survives if they need complex medical care. If you ever needed medical care for yourself or someone you love deeply, you know the value of what we do. Therefore, I invite you to support our cause," emphasized Ety Cristina.
Conducted by the masters of ceremonies Jair Oliveira and Tania Khalill, the event brought together high cuisine and solidarity. Chefs Thomas Troisgros, Daniel Boulud, Manu Buffara and Rafa Costa e Silva prepared an exclusive menu, led by the patron of the initiative, chef Claude Troisgros, who has supported the Pequeno Príncipe for over ten years.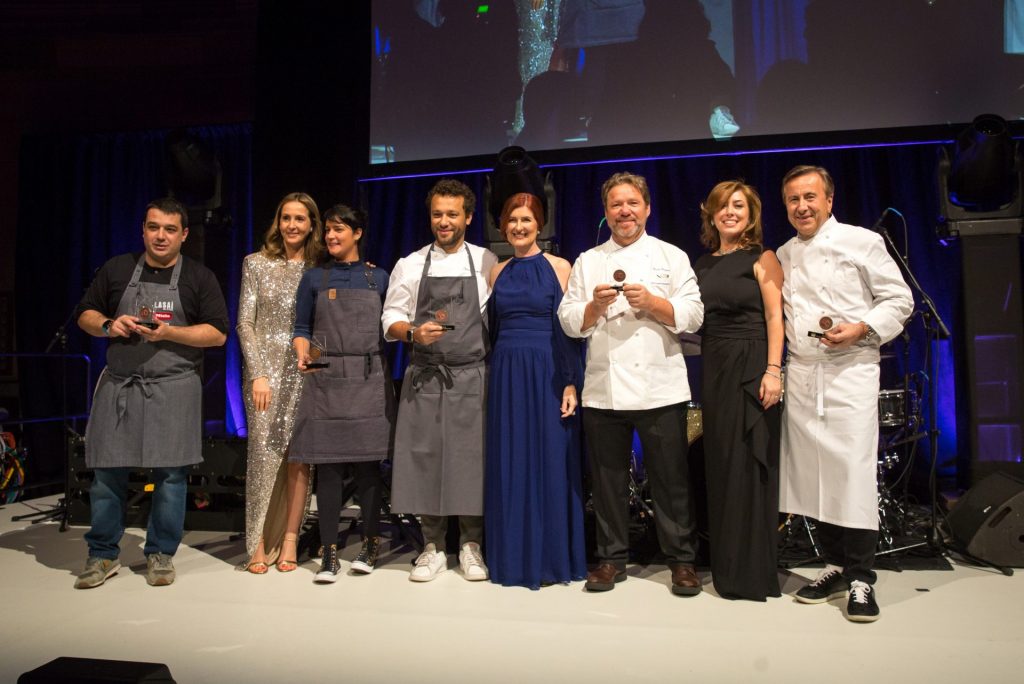 Philanthropic supporters
The Pequeno Príncipe Gala has the essential support of philanthropic supporters Daniele Giacomazzi Behring and Amalia Spinardi Thompson Motta, who mobilize their relationship networks in favor of the institution. In her speech, Daniele thanked all the supporters who were present. "Years come and years go, and you come forward to support science, innovation, care and, above all, children in Brazil. We are now in a new normal, a different and difficult time. We learn how fragile we are and how vital science is during times like these. The generosity and support of all of you ensures that we are able to help the most vulnerable children. Thank you from the bottom of my heart."
Amalia reflected on the limitations of access to healthcare in Brazil and the importance of uniting society around this cause, to give Brazilian children more opportunities in life. "Last week, I had to deal with critical brain surgery for a dear employee of ours. I was in a long line at a public hospital, trying to register to see Rosa. When you are in a health institution that is not private, you are faced with the most humble and vulnerable people. Looking into these people's eyes, I could see their suffering and pain. You feel their desperation for a chance to be treated and thrive. So, one thing that I couldn't get out of my head all week was this: the importance of helping people with limited access to healthcare. And that's what we're doing here tonight, we're celebrating, but we're also making the cause of children's health stronger and more supported."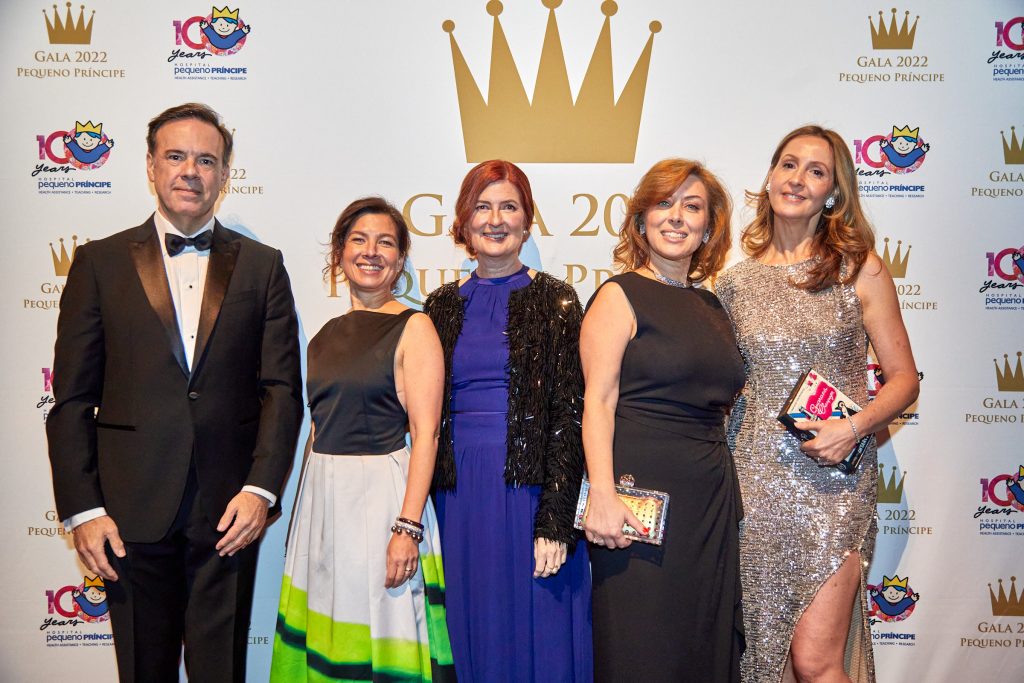 Honorees
One of the highlights of the event was the tribute paid to Dr. Leonardo Mulinari and the philanthropist couple Cláudio and Renata Garcia. As he began his speech, Mulinari spoke out of his heart. "This is without a doubt the most important recognition I have ever received in my career. As a pediatric heart surgeon in Curitiba, working at Pequeno Príncipe was a long-standing desire of mine," he revealed. Current head of Pediatric and Adult Congenital Heart Surgery and director of the Congenital Heart Center at the University of Miami, he worked on the Pequeno Príncipe for 15 years.
"The reach of Pequeno Príncipe goes far beyond Curitiba, being a reference for pediatric care throughout Brazil. Over the years, my career as a heart surgeon has changed a lot. The synergy with Pequeno Príncipe had a great influence on my development as a professional, and for that I thank all the leaders at Pequeno Príncipe," he stressed.
The doctor also pointed out that advances in medicine have made it possible to save an increasing number of babies in critical situations. "This is the real mission of the Pequeno Príncipe. It has all the resources, talents and more. At Pequeno Príncipe, children are treated with great dedication, they provide the best care for children and develop care for the future, through the organization's vision, planning and action. This is what led Pequeno Príncipe to become one of the best pediatric hospitals in the world," he stated.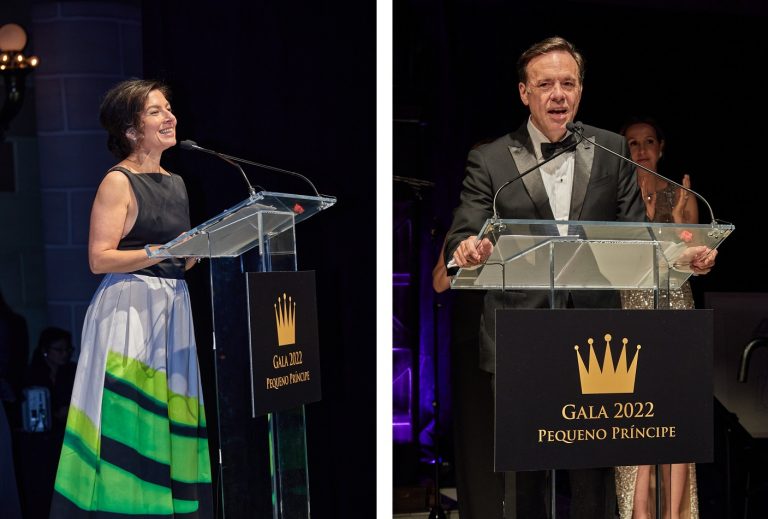 Mulinari also recalled that pediatric heart surgery is one of the most complex areas of medicine. "Few centers do this with excellence. It is really a collective effort with surgeons, assistants, anesthesiologists, intensivists, cardiologists and many other professionals. The keys to success are dedication, compassion, precision, knowledge and willingness. All this can be found in the heart of Pequeno Príncipe," he pointed out.
Philanthropist Renata Garcia, from the Garcia Family Foundation, spoke about her personal experience with her son's hospitalization and highlighted the importance of humanizing care in this context. "The Pequeno Príncipe indicators reveal its successful treatments, which rank it as one of the best pediatric hospitals in the world. But the Pequeno Príncipe is much more than that. They know the importance of bringing school to patients, of allowing one companion per patient in the neonatal care unit. They look for ways to entertain the kids, with book clubs, songs. Pequeno Príncipe's expertise saves lives. The Pequeno Príncipe's human approach removes fear," she underlined. Due to a work trip, her husband and also honoree, Cláudio Garcia, could not participate in the event.
Auction
During the Gala, an auction was also held to increase fundraising for the Pequeno Príncipe. There were seven lots up for auction, with items such as medals commemorating the goals scored by Pelé in his career, IWC Schaffhausen watch, clutches from the exclusive collection of the Olympia Le-Tan brand, a gastronomic experience in one of the trendy restaurants of chef Daniel Boulud and works of art signed by renowned artists such as Vik Muniz and Raul Mourão.
Charm and animation
The Gala had moments of great charm and animation. During the cocktail party, a presentation by DJ Gaspar Muniz welcomed the participants. At the opening, the Broadway Youth Ensemble choir gave a moving performance. At the end, it was the turn of singer Vitor Kley to cheer up those present with an exclusive show that had everyone dancing.
Check out the photos of Pequeno Príncipe Gala 2022.