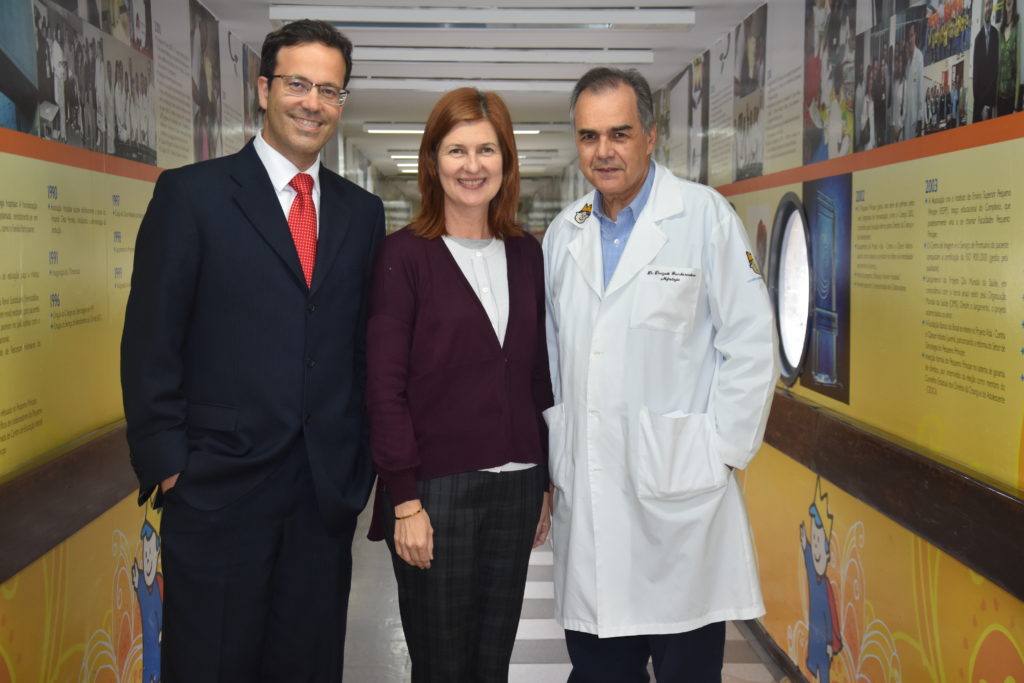 The Pequeno Príncipe Gala reaches its seventh edition and will once again take place in Manhattan's Gotham Hall on October 12, starting at 6PM. Since its creation, in 2011, the Pequeno Príncipe Gala has been hosted in Curitiba, São Paulo, Paris and Rio de Janeiro, mobilizing tastemakers, philanthropists and renowned chefs. "It is a project with great potential for social transformation. It has already helped us raise and invest about U$2.5 million for the cause of infant health," emphasizes Ety Cristina Forte Carneiro Pequeno Príncipe Hospital's executive director.
Honoree
This year's edition will pay special tribute to Rodrigo Vianna, a Brazilian physician now based in the United States. A highly esteemed surgeon, Vianna is the director of transplant services at the Miami Transplant Institute (MTI), where he heads the services for multivisceral, liver and intestine transplants. The Institute is part of the Jackson Health System, which is located in Florida.
His brilliant work has recently been recognized, as he has been honored with the the "Andreas G. Tzakis" Chair in Transplant Surgery.
Dr. Rodrigo shares his hometown of Curitiba with the Pequeno Príncipe Hospital – in fact, he was part of the institution's first team to ever perform a liver transplant, back in the early 1990s. "Our tribute to him is a recognition of his brilliant career. Through his tireless dedication to his studies, he has enabled important advances in transplant techniques, improving and saving the lives of children with delicate and compromising syndromes," explains the executive director of the Hospital, Ety Cristina Forte Carneiro.
Solidarity and fine dining
The great success of this initiative is in its honorary chairs power to make things happen. For years, Daniele Giacomazzi Behring, Amalia Spinardi Thompson Motta and Belinda Badcock Brito have been dedicated to a cause: making sure that children and teenagers have their right to healthcare fulfilled. Together, they mobilize their social networks in Brazil and abroad in order to help the Institution.
In the same vein, Chef Claude Troisgros has become the project's godfather. Since its first edition he creates a menu to brighten the event alongside  other renowned chefs whom he personally invites to take action and engage in the cause . Daniel Boulud, Roberta Sudbrack and Thomas Troisgros are already confirmed for this edition of the Gala.
Pedro Andrade and Mila Burns will be the masters of ceremonies, and the event will count on a special music performance of Brazilian singer Tiago Abravanel and of the sweet "The Voice Kids Brazil" finalist Rafa Gomes.
To learn more and support the Pequeno Príncipe Gala visit: www.galapequenoprincipe.org.br/en/