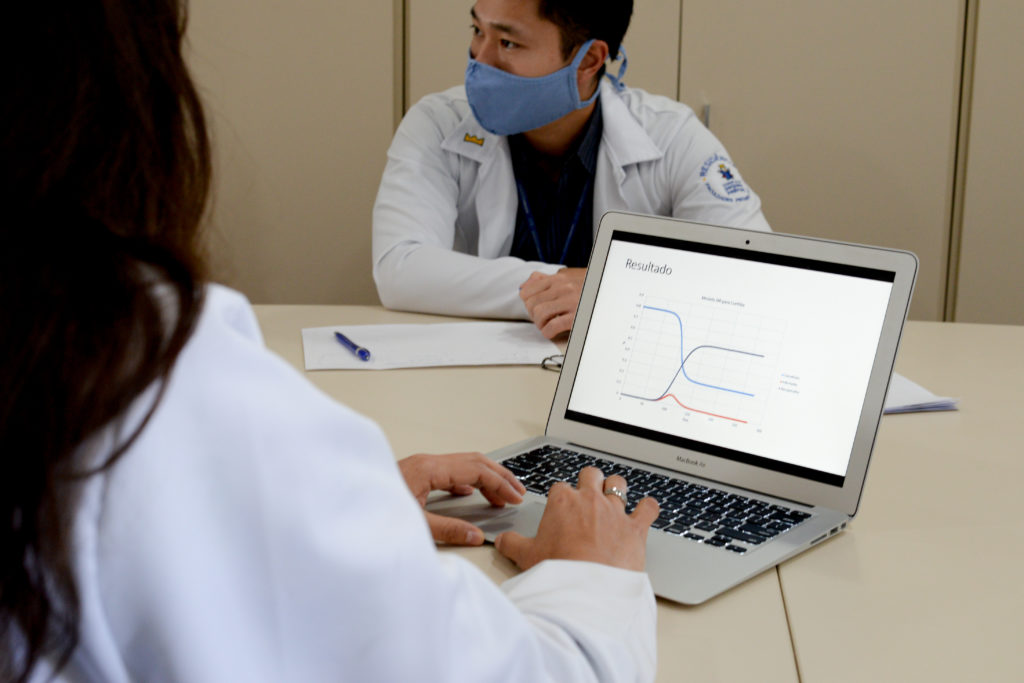 Predicting the number of ICU beds to assist children and adolescents who may need this kind of support in coping with COVID-19 has been a major challenge for health managers worldwide. At Pequeno Príncipe, the largest pediatric hospital in Brazil, the Quality Management Office developed a tool to foresee this need, considering the population of Curitiba (state of Paraná) and the Metropolitan Region, without leaving other patients who still need high complexity care unattended.
"We seek to create strategic intelligence to efficiently support the management of the Hospital, predicting the number of pediatric ICU beds that will be needed in our region and assisting in the construction of a consistent contingency plan for patient care, according to the bed occupation rate," explains the doctor coordinator of the Quality Department and the Clinical Research Center of Pequeno Príncipe Hospital, Fábio Motta.
This is one of the subjects of the 4th edition of Pequeno Príncipe News – Special edition COVID-19, that also presents a report about the Ovo Project. Created by jewelry designer Ana Khouri, who lives in New York, and by stylist Helena Sicupira, the initiative encourages the donation of exclusive pieces, from personal collections, signed by great stylists and renowned designers. These pieces are resold and the proceed is destined for many organizations. In this COVID-19 pandemic moment, the project, which has the support of Voguemagazine, is supporting more than 15 institutions that are at the forefront of the fight against coronavirus. "I have faith in the future. It is time to get together. We need to look at each one of us as part of a whole," says Ana.
The Ovo Project team invites people to donate clothes and other accessories from their own collections. The pieces from luxury brands, such as Dolce & Gabbana, Prada, Dior, Chanel, Versace, Jack Vartanian, Jimmy Choo, Hermès, Valentino, Cartier, and Yves Saint Laurent, among many others, are disclosed on the project's Instagram profile (@projetoovo). The donor chooses which institution the proceeds of the sale will be addressed to. To check the pieces available and pick your favorite and help Pequeno Príncipe, visit the initiative profile on Instagram.
COVID-19 Report
At last, this edition of Pequeno Príncipe News presents a report about the patient care offered to boys and girls with suspected of COVID-19. Since March 4 until May 8, the Pequeno Príncipe Hospital investigated 104 patients with suspect of the disease and eight cases have been confirmed. Of these, on May 8, five are recovered and the patient hospitalized was receiving all necessary care.
Click here and read the full-length articles in the 4th edition of Pequeno Príncipe News – Special edition COVID-19.