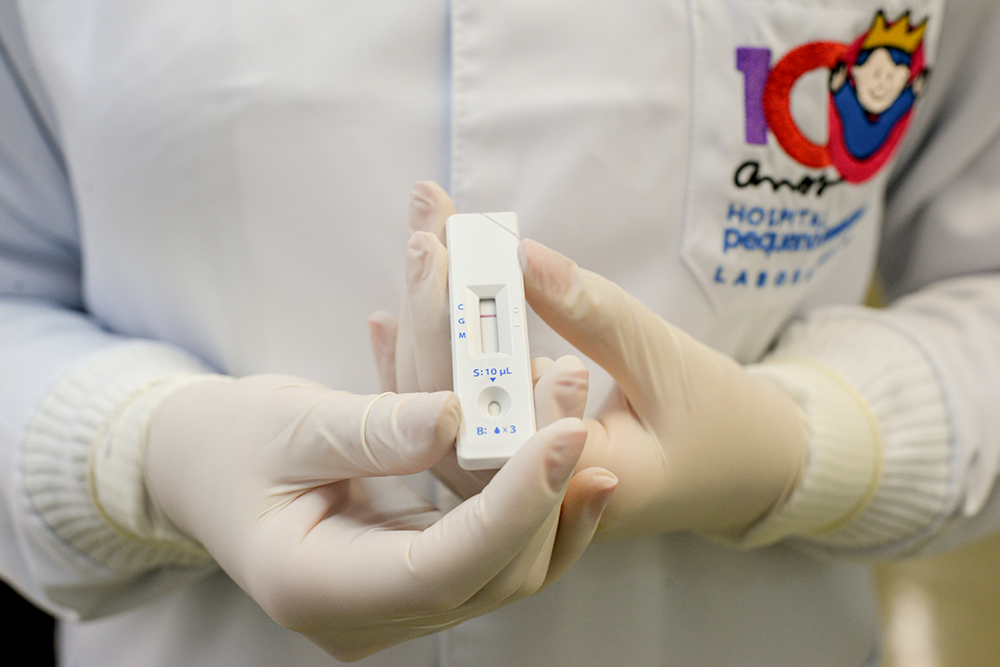 Pequeno Príncipe's Genomic Lab has played a fundamental role in the diagnosis and treatment of several complex diseases, such as primary immunodeficiencies and other rare diseases, neoplasms, neurodegenerative diseases and infectious diseases, among many others. Built with funds raised through the Pequeno Príncipe Gala, the Brazilian Development Bank (BNDES), the company RUMO and several other companies and individuals who supported the initiative through the National Program for Oncological Care Support (PRONON), the Genomic Lab is also essential in the fight against the coronavirus, carrying out the diagnostic tests for COVID-19.
"Due to its structural characteristics, counting on highly sophisticated equipment, and by having highly qualified professionals, our laboratory is giving us a great support at this moment, speeding up the realization of COVID-19 exams. This agility is essential to contain the spread of the disease among our teams and to offer appropriate treatment to children and adolescents who come to us," explains the executive director of the Pequeno Príncipe Hospital, Ety Cristina Forte Carneiro. Since the beginning of April, the Genomic Lab have already performed 387 exams in patients, relatives and health professionals.
This is one of the subjects of the 5th edition of Pequeno Príncipe News – Special edition COVID-19, that also presents a report about the participation of Pelé Pequeno Príncipe Research Institute's researchers in the Virtual March for Science in Brazil. The event was promoted by the Brazilian Society for the Progress of Science (SBPC) at the beginning of May. The purpose of the act was to raise the awareness of the whole society around the importance of scientific work in fight against the coronavirus pandemic, in addition to sensitizing the population, government and private organizations to the need for investments on behalf of research and to innovation.
The event has been held since 2017 and this year, due to the pandemic, it was virtual. Throughout the day, researchers from different institutions participated in lives on the SBPC YouTube channel. "We participated by presenting the research projects already underway at the institution and dealing with the issue of COVID-19, a topic addressed this year," explains the director of Translational Medicine at the Research Institute, Carolina Prando. In addition to the live presentations, the Virtual March for Science generated a bank with more than 200 videos of researchers presenting their studies.
COVID-19 Report
At last, the Pequeno Príncipe News presents a report about the patient care offered to boys and girls with suspected of COVID-19. Since March 4 until May 22, the Hospital investigated 129 patients with suspect of the disease and nine cases have been confirmed. Of these, on May 22, six were recovered and the patients hospitalized were receiving all necessary care.
Click here and read the full-length articles in the 5th edition of Pequeno Príncipe News – Special edition COVID-19.