Since 2011, the Pequeno Príncipe Gala has contributed to transform and save lives. Resources raised in each event are essential to maintain the healthcare services provided by Pequeno Príncipe Hospital, with whole and humanized care, and scientific studies developed by researchers of Pelé Pequeno Príncipe Research Institute.
The funds supported the operationalization of Pequeno Príncipe and acquisition of inputs and equipment. It is an amount that was transformed into diagnosis and cure.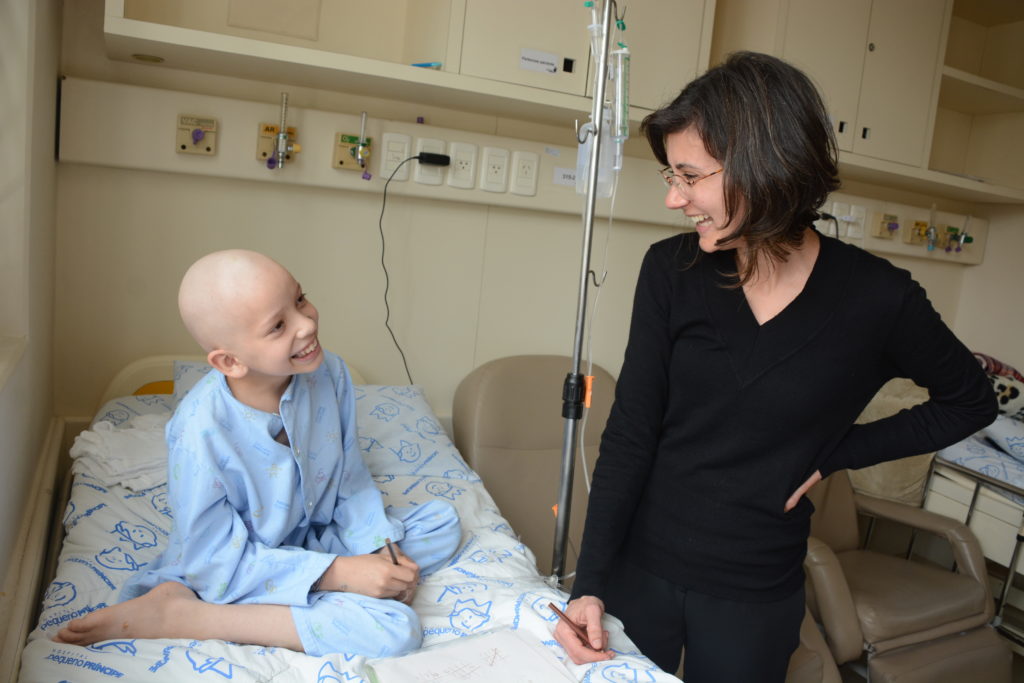 The engagement of society in our events benefits, for example, patients of Oncology and boys and girls who need a bone marrow transplant. Cancer is the leading cause of death by disease in children and adolescents. More than 12,000 new cases are registered in Brazil every year, according to the National Cancer Institute (INCA).
In 1968, Pequeno Príncipe began to deliver Oncology and Hematology services, and it is now the largest provider of these services in Paraná in Pediatrics – according to the Paraná State's health secretaryship – and one of the most important in the country.
In the year of 2011, the Hospital began to offer the Bone Marrow Transplant Service, when started to perform autologous transplants, which uses the patient's own bone marrow. Then, in 2013, it was performed the first allogeneic bone marrow transplant, in which healthy cells are taken from a donor and transferred to the patient via blood transfusion.
December, 2016 was marked by another milestone: the opening of the new bone marrow wing, which had its capacity more than triplicated – there were three beds and now there are ten. Thus, became the largest pediatric unit in Brazil focused on bone marrow transplantation.
More chances for life to little patients

Another initiative that is supported by the funds raised in the Pequeno Príncipe Gala is the 150 Thousand Chances for Life Project, a Pelé Pequeno Príncipe Research Institute ongoing activity. It aims at reinforcing early diagnosis and more assertive treatment in cases of adrenal cortex tumor and primary immunodeficiency diseases.
The project foresees actions in five Brazilian states (Paraná, Acre, Rondônia, São Paulo, and Rio de Janeiro) and intents to contribute to reduce infant-juvenile mortality rates; to increase the quality of life of patients and their families; provide early diagnosis, appropriate treatment methods and real chance of cure; offer data to the scientific and medical community on the incidence of these diseases; and enable discussion and intervention in public policies at regional and national level.
From the analysis of two samples of blood from new-borns, the researchers aim to detect one genetic mutation that predisposes boys and girls to adrenal cortex tumor, a type of predominantly pediatric cancer. It also seeks to detect cases of primary immunodeficiencies. The project has achieved great results thanks to partnerships established with maternities, health services units, and laboratories. By the end of the research project, 150,000 genetic analyses will be made and 300,000 people will be benefited.