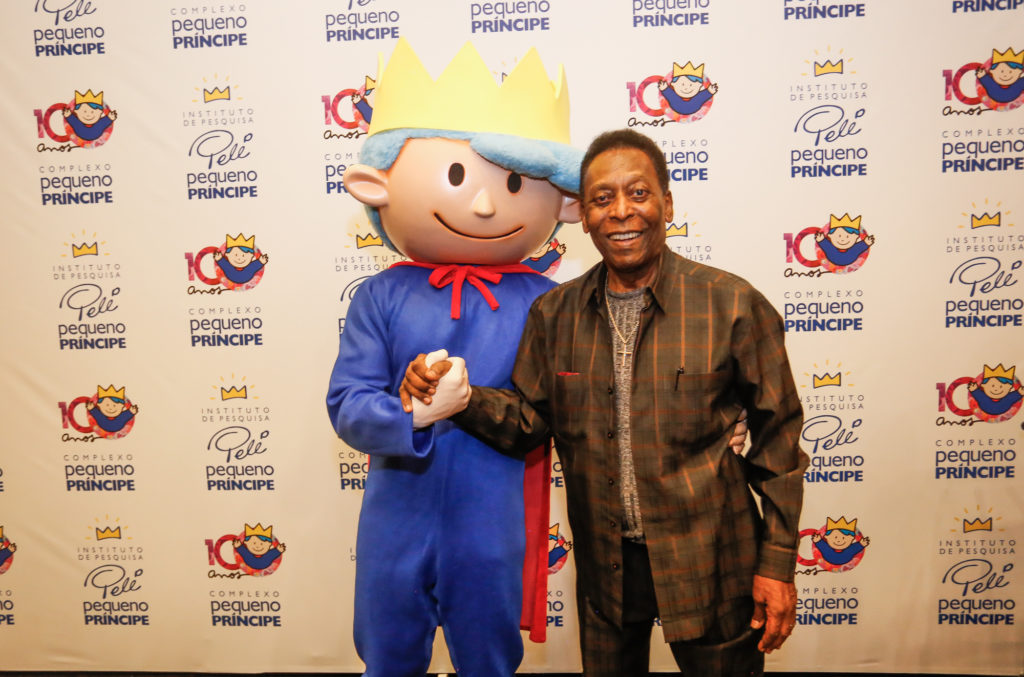 In the countdown for Pequeno Príncipe Hospital's centennial, completed in October of 2019, Pelé kicked off the celebrations with two special events held in March, in São Paulo and Curitiba. The greatest athlete of the 20th Century participated, in both cities, in a conversation that brought together the institution's supporters. At these meeting, he remembered historical moments from his career, commented about the current football scenario and showed his pride of being a part of Brazil's largest pediatric hospital's centennial history.
This is one of the news that you check it out in the 10th edition of Pequeno Príncipe News, that also brings a report about the Pequeno Príncipe's Center for Realistic Simulation, that is already in full operation. Equipped with funds from the National Support Program for Oncological Attention (PRONON) and Audi (videosurgery room), this new unit will promote permanent education for Pequeno Príncipe's assistance team and will contribute to forming even more qualified professionals.
Another subject of this edition is the Translational Medicine, that has the goal of take science's discoveries to the assistance and put them back into research, based on the main challenges that doctors face daily in the care of their patients. In 2018, the Pequeno Príncipe Complex received a boost by creating the Translational Medicine Directory, located in the Pelé Pequeno Príncipe Research Institute.
The last report of this news tells the history of former patients who became Pequeno Príncipe's employees. Despite their differences in age and life stories, Hugo Martins de Oliveira, Mayara Majevski, and João Francesco Strapasson have one thing in common: during their childhood, they had to overcome huge health challenges. And their experience in the Hospital, filled with care and love, was stronger than any other feeling, to the point that inspired them in their choice of career. Mayara decided to be a nurse. Hugo and João chose medicine.
Click here and read the full-length articles in the 10th edition of Pequeno Príncipe News.