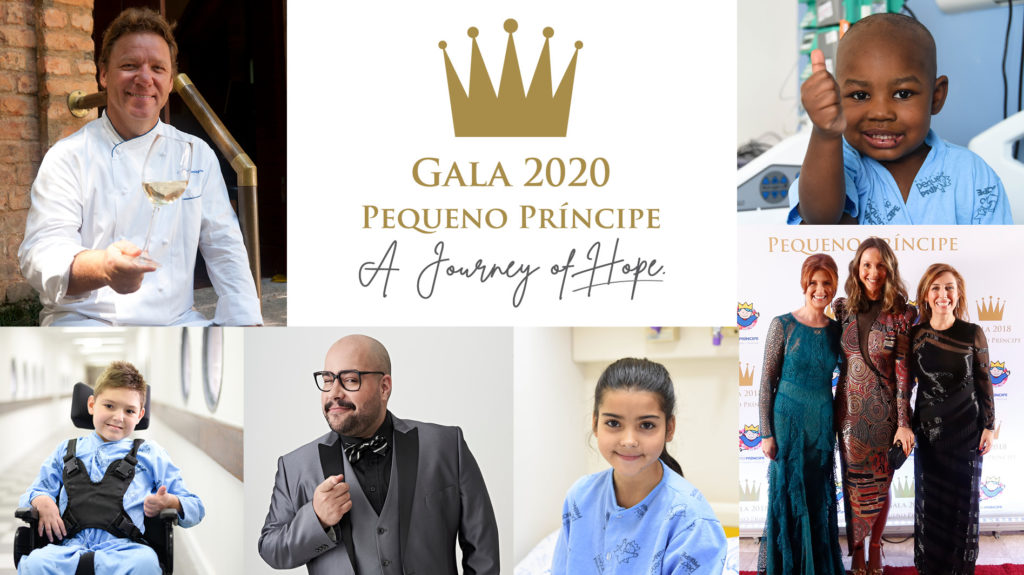 In the planning of the Pequeno Príncipe for 2020, a new edition of its traditional gala dinner was planned, to close the celebrations for the centenary of the institution. But the coronavirus pandemic (COVID-19) changed the plans and made this one of the most challenging years in the history of the Hospital. The celebration of life, courage, hope and solidarity, however, could not be missed. Thus, was born the Pequeno Príncipe Gala 2020 – A Journey for Hope. Online, the event will be broadcast on the institution's YouTube channel, on November 18, at 7 p.m.
In its 11th edition, the event invites audience to continue to support the health of children and adolescents' cause. As in previous years, philanthropic investors from the Pequeno Príncipe, Daniele Giacomazzi Behring and Amalia Spinardi Thompson Motta, will be present, inviting their relationship networks to also engage.
The online Pequeno Príncipe Gala will have as honoree the physician Carolina Prando, a researcher at the Pelé Pequeno Príncipe Research Institute who is dedicated to studying immunodeficiencies and, more recently, the relationship of this condition with COVID-19. The event will also count on the participation of chef Claude Troisgros and singer and actor Tiago Abravanel.
In the 16th edition of Pequeno Príncipe News – Special edition COVID-19, you will know more details about the Gala. You will also learn more about the full face masks, a new technology connected to a respirator that provide the necessary ventilation for patients, often avoiding the need for intubation. "With these masks, we reduce the risks of any possible injury to the trachea and pulmonary sequelae, in addition to providing more comfort and reducing the trauma that an intubation can generate," explains the Nursing vice-director of Pequeno Príncipe, Junia Selma de Freitas. "Another benefit is the reduction in the need for sedation. All this without compromising the patient's ventilation," she adds.
The masks are imported and, initially, their use was indicated for patients infected with coronavirus (SARS-CoV-2). As the mask surrounds the entire face, leaning on the bony structures of the forehead and chin, it avoids the dispersion of aerosols – small microscopic particles that are suspended in the air and are released in breathing and speech. "The protection of the teams is an additional benefit of this mask model," highlights Junia.
COVID-19 Report
The Pequeno Príncipe News also presents a report about the patient care offered to boys and girls with suspected of COVID-19. Since March 4 until November 6, the Hospital investigated 978 patients with suspect of the disease and 141 cases have been confirmed. Of these, on November 6, one remained hospitalized, receiving all necessary care, 77 were sent to isolation at home, 58 were recovered and, unfortunately, five patients died.
Click here and read the full-length articles in the 16th edition of Pequeno Príncipe News – Special edition COVID-19.