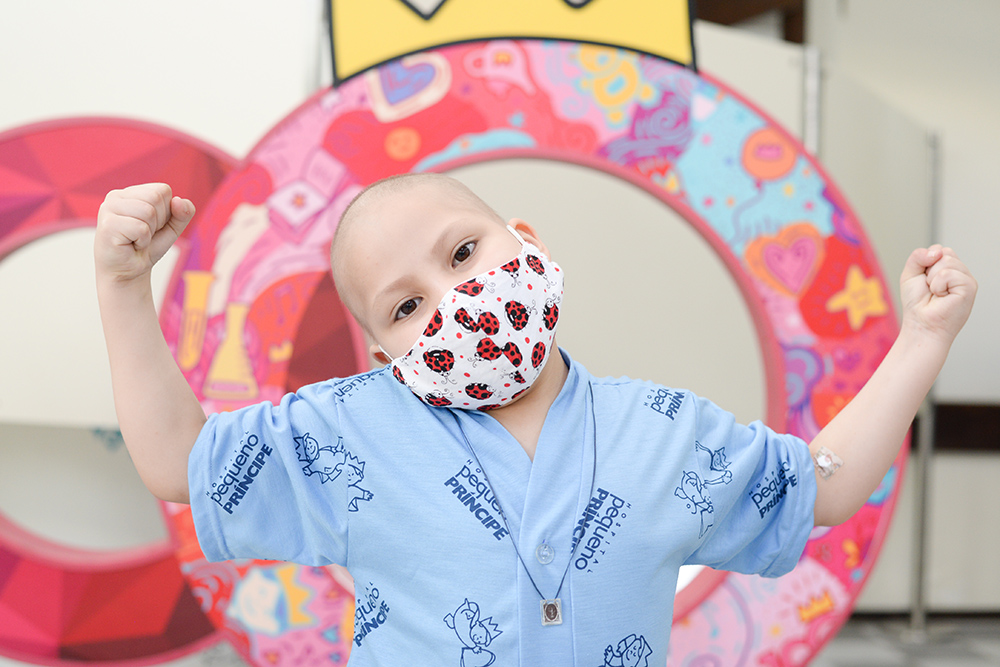 The traditional gala dinner held by Pequeno Príncipe Hospital for over ten years will take on a new format in 2020 due to the coronavirus pandemic (COVID-19). The Pequeno Príncipe Gala – A Journey of Hope will share content related to science, health, gastronomy and music online with the institution's supporters. "We are going to bring together hearts of solidarity, who believe that together we are stronger, to overcome this adversity in the centenary history of Pequeno Príncipe," explains the executive director of the Hospital, Ety Cristina Forte Carneiro.
For Pequeno Príncipe, this is the time to celebrate courage, hope, resilience, solidarity and so many other feelings that are making this challenging moment a little lighter. "It is this invitation that we offer to our supporters while launching the Gala 2020. We believe that this is the time to reframe our relationship with people, with our families, our employees and also with nature and consumption. More than ever, it is time to exercise empathy and solidarity. Together, we have an incredible power of transformation," emphasizes Ety.
As in previous editions, philanthropic investors Daniele Giacomazzi Behring and Amalia Spinardi Thompson Motta, and the event's patron, chef Claude Troisgros, are mobilized to engage their networks in this chain of good. "We don't know what is being the impact of the pandemic on the lives of our supporters. However, the contribution of each one of them is fundamental for us to be able to go through this difficult moment. That is why we are involved in this initiative, mobilizing our networks," point out Daniele and Amalia.
This is one of the subjects of the 12th edition of Pequeno Príncipe News – Special edition COVID-19, that also presents a report about the formalization of the Pequeno Príncipe's Innovation Office. "We are making a dream come true, which is to make our Office official, a dream that was shared and driven by scientist Sérgio Mascarenhas, our great inspiration for this important step," says Ety. Mascarenhas is a great enthusiastic of innovation in Pequeno Príncipe. "I consider Pequeno Príncipe Hospital a centenary example for Brazil as a hospital, educational institution and integrated and interdisciplinary teams. It is a great honor for me to collaborate with this great institution," he declares.
The head of the Innovation Office, Guilherme de Rosso Manços, explains that the work will take place on four different fronts of work: culture of innovation; open innovation; intellectual property and technology transfer; and innovation events and networks. "The creation of the Innovation Office will enhance our institutional capacity for innovation to protect our children and adolescents, as well as the life of the planet, and will allow us to remain aligned with the best innovation practices in relation to other pioneering institutions in Brazil and abroad," he highlights.
COVID-19 Report
The Pequeno Príncipe News also presents a report about the patient care offered to boys and girls with suspected of COVID-19. Since March 4 until August 28, the Hospital investigated 556 patients with suspect of the disease and 83 cases have been confirmed. Of these, on August 28, eight remained hospitalized, receiving all necessary care, 33 were sent to isolation at home, 38 were recovered and, unfortunately, four patients died.
Click here and read the full-length articles in the 12th edition of Pequeno Príncipe News – Special edition COVID-19.