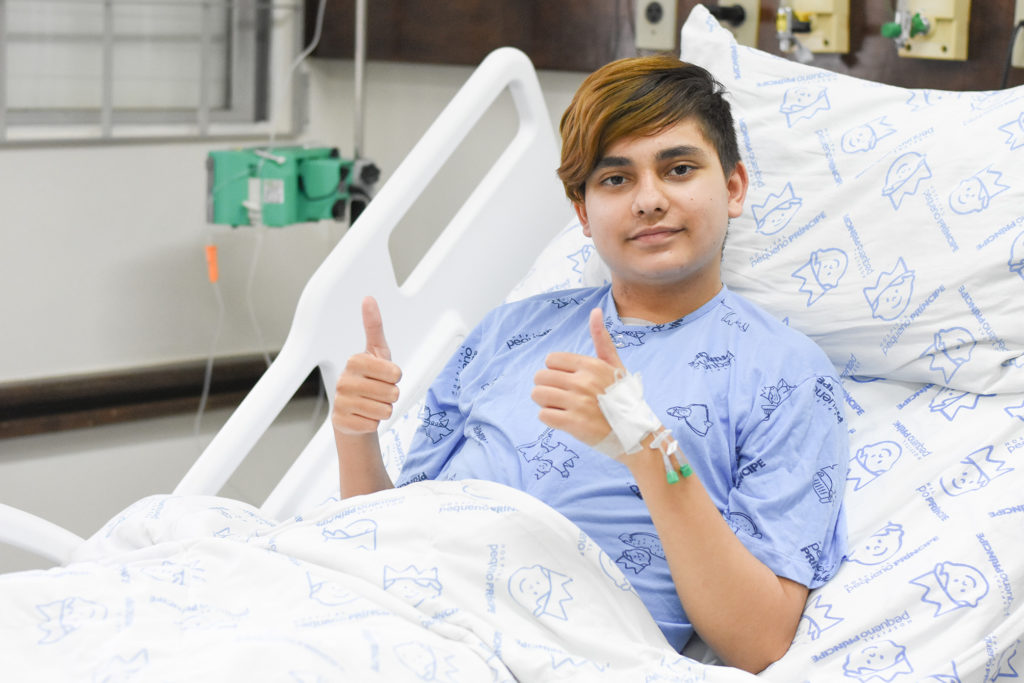 Matheus Felipe Pol Livramento is 14 years old and, on June 5, won a new heart in a transplant performed at Pequeno Príncipe Hospital, during the coronavirus pandemic (COVID-19). Unlike many stories about transplants, the teenager waited just eight days in line to get the donation. "When the phone rang and the doctor told me that a heart had appeared for my son, I couldn't believe it, I was speechless. As we are in the middle of a pandemic, I thought it would take months or even years for this donation to happen," says the mother, Helena Pol Vicente Livramento.
Just as the donation was quick, Matheus' recovery is also surprising doctors. Four days after the surgery, the boy was able to sit in an armchair and, 20 days after the transplant, he was discharged. Until he was 10 years old, the family was unaware of his condition. "My son was ill during a camp and at that moment we found out that he had an arrhythmia. The condition has evolved. We tried other procedures, such as ablation and surgery to correct the valve, but it was not successful and transplantation became the only alternative," she says.
More details about Matheus' story are in the 8th edition of Pequeno Príncipe News – Special edition COVID-19, that also presents a report about a project developed by the Hospital that is taking its antimicrobial control model to four other Brazilian health institutions, including the Hospital das Clínicas of the University of São Paulo (USP), the largest hospital in Latin America.
Resistance to antimicrobials occurs due to several factors, such as overuse of medications, mistaken prescriptions, inappropriate doses, use of antibiotics outside the health area, few control actions, among others. "We run the risk of losing the effect of a great ally in promoting health, which are antibiotics," warns the pediatric physician coordinating the project, Fábio Motta. The expectation of students on this subject is that this scenario may worsen with the current coronavirus pandemic.
The model developed by Pequeno Príncipe, better known as Antimicrobial Stewardship, has as one of its main results the reduction of day of antibiotic use. In 2019, for example, there was a decrease of 690 days of use of the antibiotic vancomycin in the Neonatal ICU.
COVID-19 Report
At last, the Pequeno Príncipe News presents a report about the patient care offered to boys and girls with suspected of COVID-19. Since March 4 until July 3, the Hospital investigated 232 patients with suspect of the disease and 27 cases have been confirmed. Of these, on July 3, eight remain hospitalized, receiving all necessary care, seven were in isolation at home, 15 were recovered and, unfortunately, two patients died.
Click here and read the full-length articles in the 8th edition of Pequeno Príncipe News – Special edition COVID-19.