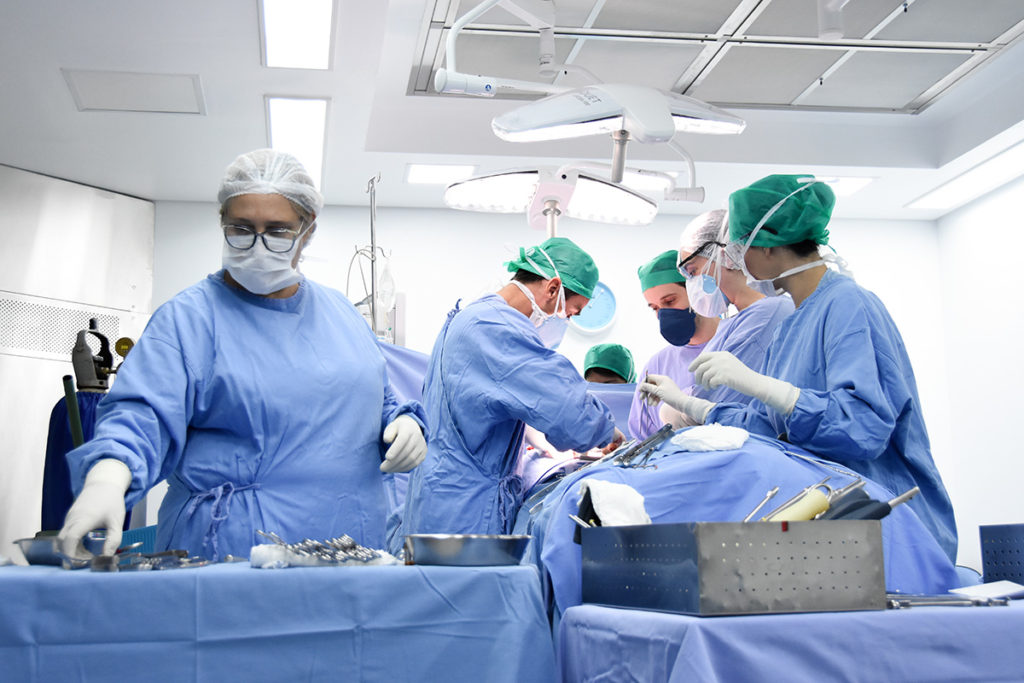 Due to the pandemic of the coronavirus (COVID-19), the Pequeno Príncipe Hospital postponed the elective surgeries and performed only emergency surgeries. From January to April 2020, the institution stopped performing more than 2,000 surgeries. Now, the Pequeno Príncipe is resuming the essential electives, with all the security that the moment demands. In order to do so, specific protocols and flows were created to guarantee the security of patients and the Hospital's employees.
"The resumption of surgery will start with the essential electives, which are all surgeries that, when postponed, compromises the patient's clinical condition due to the progression of the underlying disease and the possible complications that may result from this progress," explains the clinical director from the Hospital, Donizetti Dimer Giamberardino Filho.
In addition to preserving the health of children and adolescents who need surgery to maintain or recover their quality of life, the resumption of elective surgery is an important movement for the financial health of Pequeno Príncipe. "We are a predominantly surgical hospital and more than two thirds of our hospitalizations are surgical. In these months that we had the surgeries suspended, we had deepened our financial deficit. We are making this recovery movement with all security necessary for our patients and with responsibility to keep the institution financially viable," emphasizes the corporate director of the Pequeno Príncipe Complex, José Álvaro da Silva Carneiro.
This is one of the subjects of the 7th edition of Pequeno Príncipe News – Special edition COVID-19, that also presents a report about the routine assessment for the maintenance of Level 3 of ONA Accreditation (National Accreditation Organization). During the assessment held in the first half of June, the Hospital stood out for allowing the approach of the evaluators – who were at a distance due to the pandemic of the coronavirus – to the reality of the Pequeno Príncipe through the use of "telepresence robots".
"We have been pursuing the use of our 'telepresence robots' for two years and they are ready now, exactly when we need them most. Being able to use them in a large event, such as the ONA maintenance assessment, is very significant. I am very happy to have the equipment ready and face this moment with this methodology," highlight Carneiro. And the device on wheels, consisting of a computer, video camera, sensitivity microphone, speakers and energy storage system, surprised the evaluators and made the job easier for the ten spots it went through.
COVID-19 Report
At last, the Pequeno Príncipe News presents a report about the patient care offered to boys and girls with suspected of COVID-19. Since March 4 until June 19, the Hospital investigated 178 patients with suspect of the disease and 14 cases have been confirmed. Of these, on June 19, ten were recovered and, unfortunately, two patients died.
Click here and read the full-length articles in the 7th edition of Pequeno Príncipe News – Special edition COVID-19.