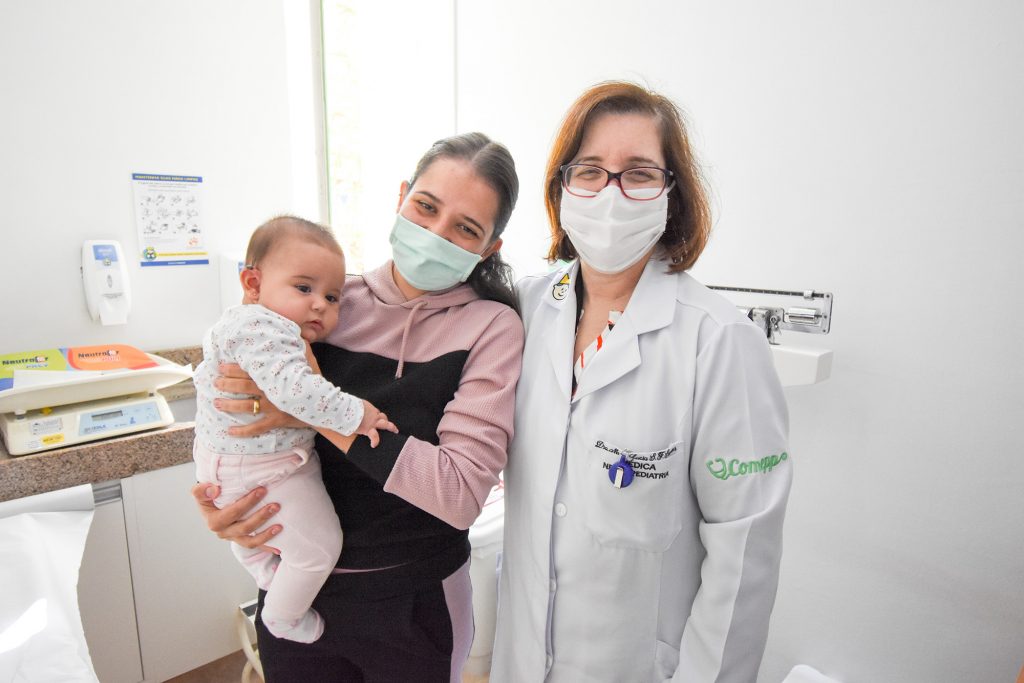 As soon as Antonela arrived in the arms of her mother, Amanda Mesquita, to be breastfed for the first time, the family realized that there was something wrong with her. The condition, however, was evolving and, when Antonela was 4 months old, the family recorded a seizure every 15 minutes; that is, about a hundred seizures a day. "There were days when I counted 150 convulsions. She had no quality of life," explains her mother.
In Goiânia (state of Goiás), where they live, they sought medical specialists who prescribed four different medicines, but the seizures continued. The family then decided to seek help at the Rare Diseases Service of the Pequeno Príncipe Hospital, more than 1,200 kilometers away from their hometown. At Pequeno Príncipe, the imaging exams of Antonela's brain were redone and the doctors found a small tumor of two centimeters in the cerebellum, located in the back of the head. The tumor caused a rare type of epilepsy, with fewer than 50 cases reported worldwide.
After the surgery to remove the tumor, Antonela's life was transformed. And in the fifth edition of the Pequeno Príncipe News in 2021 you will learn more details about this story. This edition also presents an article about environment. The Pequeno Príncipe Hospital has become the second health institution in Brazil to neutralize the emission of greenhouse gases (GHG), reaffirming its commitment to the ESG principles (environmental, social and governance issues). A partnership signed between the Pequeno Príncipe Complex and the Society for Wildlife Research and Environmental Education (SPVS) will guarantee the compensation of 822 tons of carbon emitted by the Hospital in 2019, the calculation basis for the project.
The third article of Pequeno Príncipe News is about the SUS Emergency Room. The facility, which is devoted to the healthcare of patients assisted by the Public Health System (SUS), has been totally remodeled and extended. The work, which took six months, was concluded in the end of May and had a total cost of US$ 300,000, with US$ 272,000 being given to the Hospital by companies and individuals through tax benefits. With the expansion, it was also possible to set up more consulting rooms, the waiting area was readjusted, as well as the area where the observation beds are located. With the changes, the patients who wait and are treated there gain more privacy and comfort.
Click here and read the full-length articles in the fifth edition of the Pequeno Príncipe News in 2021.