In April 2022, two years have passed since the first consultation of a confirmed case of COVID-19 at Pequeno Príncipe Hospital. During this period, there was a lot of learning about how to care for patients, and this knowledge was reflected in the indicators related to care.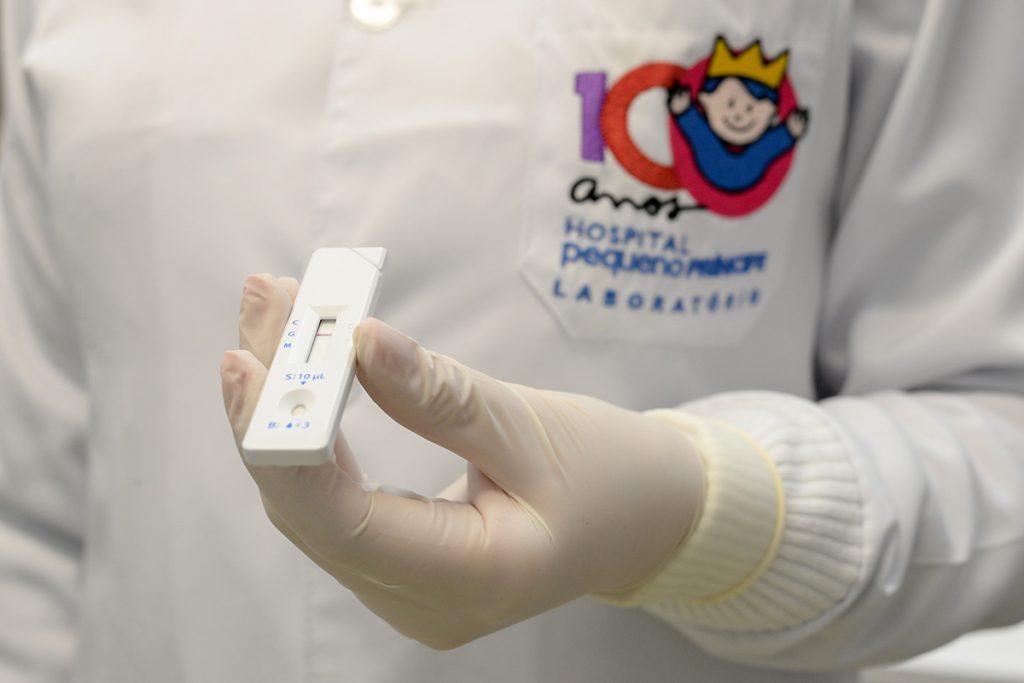 The death rate, for example, has dropped significantly. In 2020, it was 1.6% lethality. In 2021, 0.8%. And in this third year, which began with an explosion in the number of COVID-19 cases in children, the case fatality rate is at 0.5%. In other words, as happened all over the world, the institution learned about this disease, and this learning translated into better practices and better results. Among the changes in care is the discontinuation of some drugs and the adoption of others.
The intensive use of personal protective equipment (PPE) was reinforced because of the pandemic. Another gain was an even closer relationship with families. The Hospital took the family into the COVID-19 ICU at a time when the recommendation was isolation even for children. This initiative is an attitude of humanization that has enormous power to calm both the child and the family, contributing to the recovery process of small patients.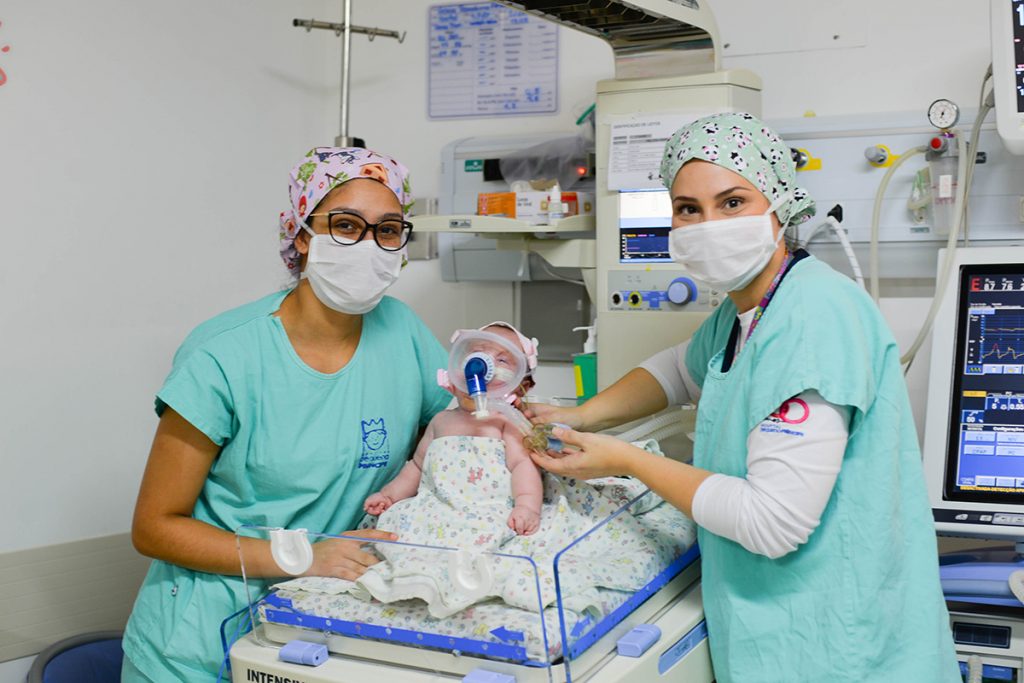 Another great learning brought by the pandemic was the use of full-face masks in patients in need of mechanical ventilation. Attached to a respirator, they provide the necessary ventilation, often avoiding the need for intubation. With this, there is a reduction in the risk of any possible injury to the trachea and pulmonary sequelae, in addition to providing more comfort and reducing the trauma that intubation can generate. Another benefit is the reduced need for sedation, all without compromising patient ventilation.
The equipment had to be imported, as it was not available for children in Brazil. Initially used by patients with COVID-19, today full-faces are also benefiting patients from other sectors of the Hospital.
Pediatric Multisystem Inflammatory Syndrome (PMIS)
One of the most serious conditions faced by children who are infected with the coronavirus is the Pediatric Multisystem Inflammatory Syndrome (PMIS), which is extremely lethal, as it affects several body systems, with respiratory, cardiac, neurological, renal, gastrointestinal, hematological, hypotension, cardiogenic shock and even skin problems.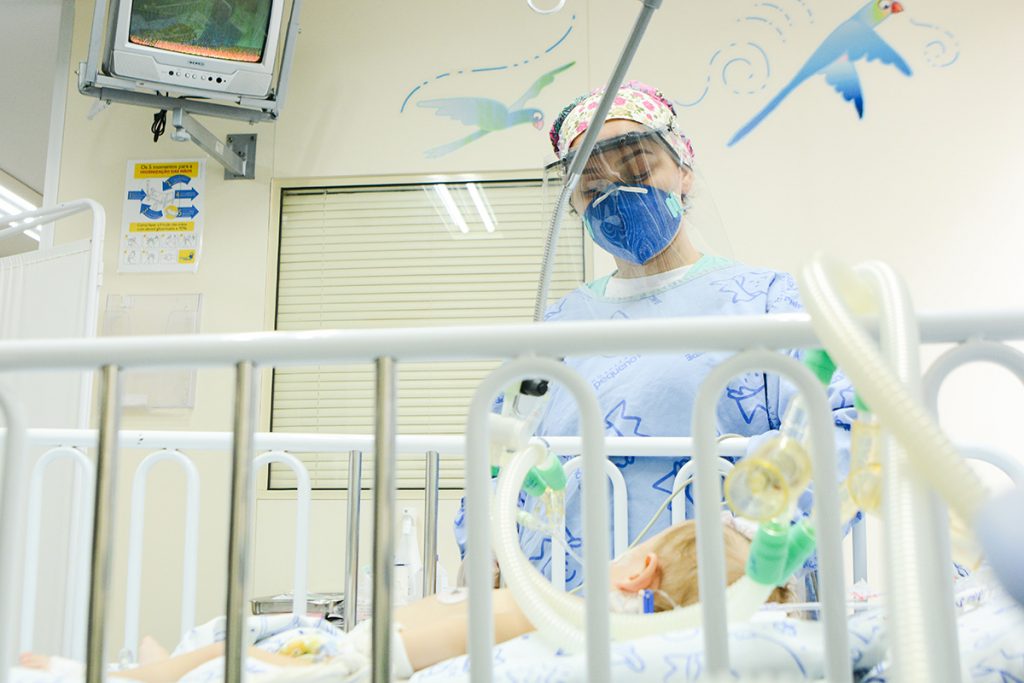 In these two years of pandemic in Pequeno Príncipe, 23 patients were treated with PMIS. On average, these patients were hospitalized for 31.6 days, with eight days in the ICU. Three patients died due to complications triggered by the syndrome. The most striking fact, however, is that, of the 23 children with the syndrome treated, only six had comorbidities.
Vaccines save lives
After two years of a pandemic, the specialists at Pequeno Príncipe Hospital are categorical in stating that the greatest learning so far is the protective power of vaccines. There is no vaccine for a disease that does not kill.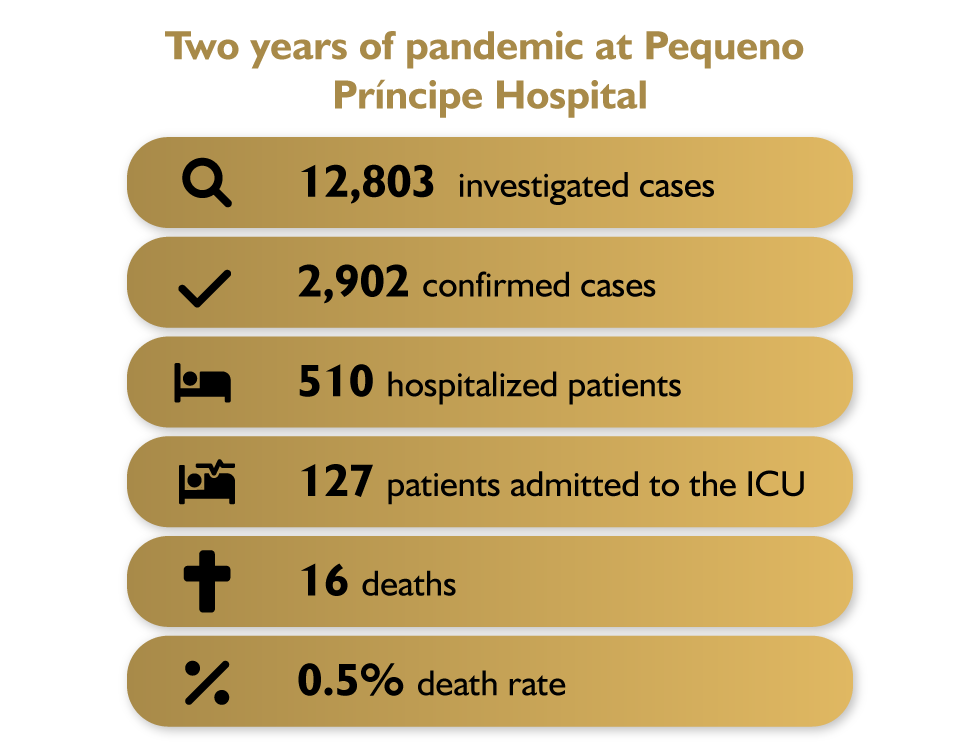 Click here and learn how to participate in the Pequeno Príncipe Gala 2022: celebrating life and health!